As he stages another comeback from retirement, one of US soccers finest ever players reflects on money, fame and why he chose America over Europe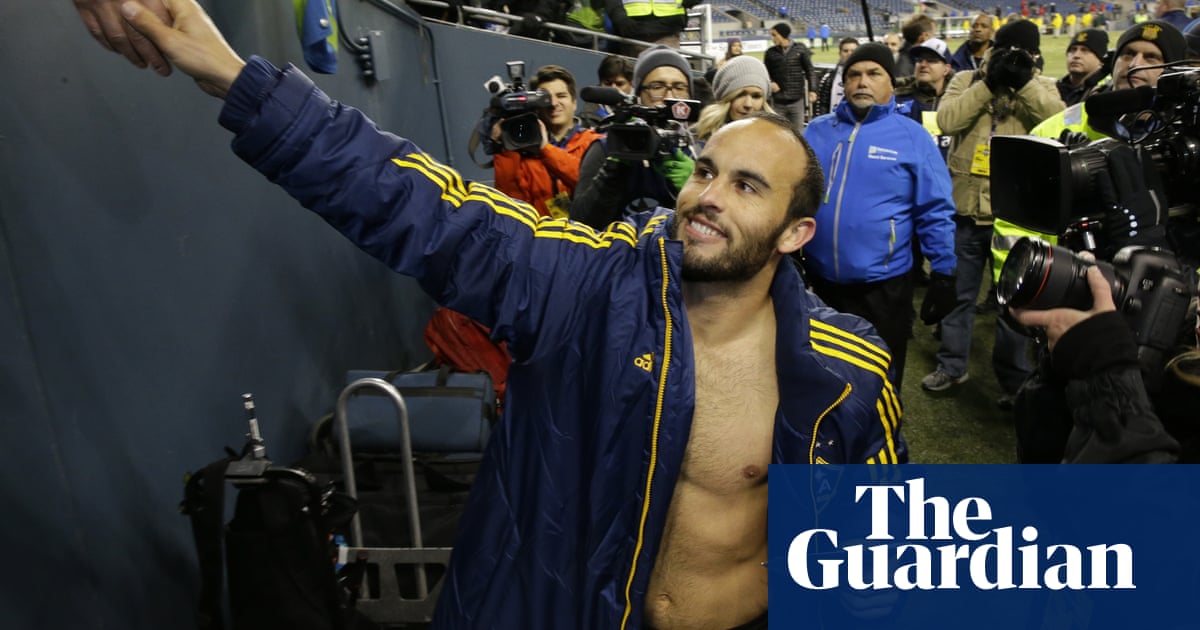 As the lights swirled in the darkness of an aging San Diego arena three weekend ago, a figure stepped through the O of a giant inflatable Sockers sign. On the other side of the fog machines, the spotlight found him: it was Landon Donovan, now 37 years of age, and still American men soccers only true household name.
Even before he stepped out of retirement here for the third time (following a brief reunion in 2016 with the LA Galaxy and a half-season at Mexicos Club Leon in 2018), the fact that Donovan would join the Sockers for a reported $250,000 for the remaining half of the Major Arena Soccer League season seemed odd. The San Diego Sockers? The indoor soccer team? For a player with 157 international caps, this quirky subgenre of the sport, with its $2 Bud Light nights, its frenetic play and its games in places like Turlock, California and Hidalgo, Texas, seems like unfamiliar territory. But in the context of Donovans eclectic career it is of a piece with all his other moves that American soccer fans have debated for the past 20 years.
Donovan has always been a steely-eyed competitor on the pitch and a fully formed, self-aware human being off it one who chose to play the bulk of his career domestically, once took a sabbatical to tour Cambodia during World Cup qualifying, and was unafraid to publicly frame that and other decisions in the context of mental health. Hes the nations best-ever male player who has a taste for starring in subversive commercials; the reluctant-hero archetype who happens to be blessed with quickness, dynamism, vision, and the je ne sais quoi that prolific goalscorers possess. Yet despite two successful loan spells at Everton and an enviable highlight reel of World Cup goals, Donovan may also be remembered, perhaps unfairly, as the talented American who left Europe and spent the prime of his career at the LA Galaxy a club where other stars tend to end theirs.
This latest comeback, then, seemed a good opportunity to attempt to square the dueling narratives of a star who, his detractors will forever allege, never fully tested himself, with that of a man simply intent on his life as well as he can soccer or no soccer. In other words, to try to understand how someone so talented can seemingly walk away from the game at will, yet return to it just as easily.
Donovan is famously a cracking interview. So it went on a sunny February day in San Diego, over a post-practice lunch near the ocean. Id only just turned on the recorder when he said, I dont have this crazy burning desire to play soccer like most people do. Since his first retirement, in 2014, hes rarely kicked a soccer ball in his own time. Instead his wife Hannah, a former college tennis player who grew up in San Diego got him hooked on her chosen sport. She kicked my ass the first time we played, and every time subsequently, so I wanted to get better and better, he says. And now I love it. I cant get enough. He says tennis is how he now seeks the adrenaline rush that pro athletes become conditioned to. That and being a father to three kids ages three and under fill up his days just fine, he says.
But to understand how a generational talent like him regards soccer the way he does, even as he continues to play the game, you have to go back to his childhood. His relationship with the game was unique. I knew nothing about world soccer, he says. I just liked playing the game. So there was no, Oh, if I could play for Manchester United that never came into my head.
There was no career path whatsoever; all he wanted out of soccer was to earn a college scholarship. But the game had other plans for him. His star turns in youth tournaments earned him a contract with Bayer Leverkusen. He was unhappy there, largely because he wasnt getting games, and a year or so later he joined Major League Soccer.
I was just doing what my gut was saying, which was like, Landon, you need to play soccer. I didnt care about playing at Bayer Leverkusen they were in the Champions League and all this I didnt give a fuck, I just wanted to play soccer. So Im glad I got out of there as quickly as I could, because I wanted to play. I needed to be happy.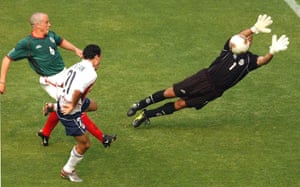 Original Article : HERE ; This post was curated & posted using : RealSpecific
Thank you for taking the time to read our article.

If you enjoyed our content, we'd really appreciate some "love" with a share or two.

And ... Don't forget to have fun!